Creed II
(PG-13)
Rated for sports action violence, language, and a scene of sensuality

Sylvester Stallone, Michael B. Jordan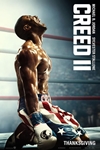 Life has become a balancing act for Adonis Creed. Between personal obligations and training for his next big fight, he is up against the challenge of his life. Facing an opponent with ties to his family's past only intensifies his impending battle in the ring.
Trailer
---
Ralph Breaks the Internet
(PG)
Rated for some action and rude humor

John C. Reilly, Sarah Silverman
- 114 min.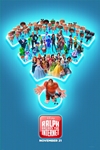 Ralph Breaks the Internet: Wreck-It Ralph 2 leaves Litwak's video arcade behind, venturing into the uncharted, expansive and thrilling world of the internet - which may or may not survive Ralph's wrecking.
Trailer
---
Robin Hood
(PG-13)
Rated for extended sequences of violence and action, and some suggestive references

Taron Egerton, Jamie Foxx
- 116 min.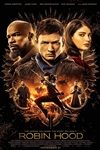 A war-hardened Crusader and a Moorish commander mount an audacious revolt against the corrupt English crown in a thrilling action-adventure. ROBIN HOOD is a never before seen story of how Robin Hood became the icon and legend as we know him today.
Trailer
---
The Possession of Hannah Grace
(R)
Rated for gruesome images and terror throughout

Stana Katic, Shay Mitchell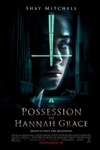 A shocking exorcism spirals out of control, claiming the life of a young woman. Months later, Megan Reed (Shay Mitchell) is working the graveyard shift in the morgue when she takes delivery of a disfigured cadaver. Locked alone inside the basement corridors, Megan begins to experience horrifying visions and starts to suspect that the body may be possessed by a ruthless demonic force.
Trailer
---
Mortal Engines
(PG-13)
Rated for sequences of futuristic violence and action

Hera Hilmar, Robert Sheehan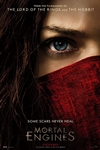 Tom Natsworthy - who hails from a Lower Tier of the great traction city of London - finds himself fighting for his own survival after he encounters the dangerous fugitive Hester Shaw. Two opposites, whose paths should never have crossed, forge an unlikely alliance that is destined to change the course of the future.
Trailer
---

Box Office Results
For weekend of 11/11/2018
Rank
Title
Weekend Gross
Cumulative Gross
Weeks In Release
1
Dr. Seuss' The Grinch
$66,000,000
$66,000,000
1
2
Bohemian Rhapsody
$30,850,000
$100,010,548
2
3
Overlord
$10,100,000
$10,100,000
1
4
The Nutcracker and the Four Realms
$9,565,000
$35,256,534
2
5
The Girl in the Spider's Web
$8,015,000
$8,015,000
1
6
A Star is Born
$8,010,000
$178,020,388
6
7
Nobody's Fool
$6,540,000
$24,276,108
2
8
Venom
$4,850,000
$206,233,603
6
9
Halloween (2018)
$3,840,000
$156,810,845
4
10
The Hate U Give
$2,070,000
$26,705,883
6

Fantastic Beasts: The Crimes of Grindelwald is the second film in the Harry Potter spin-off movie adaptations written by J.K Rowling. Jude Law plays the younger version of Albus Dumbledore in this prequel series. Which character does he play in the Sherlock Holmes movie series directed by Guy Ritchie?


Instant Family is a comedy about a couple who adopt three siblings from the foster care system. Mark Wahlberg plays new dad Pete and Isabela Moner plays the eldest sibling Lizzy. Wahlberg and Moner worked together on which Transformers franchise movie?


Illumination Entertainment has adapted Dr. Suess' The Grinch into a new animated movie! The title character is voiced by Benedict Cumberbatch. Can you name the greedy and quick-tempered creature that Cumberbatch voiced in Peter Jackson's Hobbit movies?

Answer: Smaug


The Girl in the Spider's Web is an adaptation of the mystery novel of the same name. This film is a continuation from The Girl with the Dragon Tattoo (2011); however, the characters have been recast. Claire Foy is Lisbeth Salander in this film, but in which mini-series does she play Anne Boleyn?

Answer: Wolf Hall (2015)