American Made
(R)
Rated for language throughout and some sexuality/nudity

Tom Cruise, Domhnall Gleeson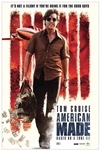 Tom Cruise goes on an international escapade based on the outrageous exploits of Barry Seal, a hustler and pilot unexpectedly recruited by the CIA to run one of the biggest covert operations in U.S. history.
Trailer
---
Flatliners
(PG-13)
Rated for violence and terror, sexual content, language, thematic material, and some drug references

Kiersey Clemons, Nina Dobrev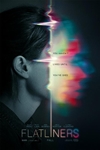 Five medical students, hoping to gain insight into the mystery of what lies beyond the confines of life, embark on a daring and dangerous experiment. By stopping their hearts for short periods of time, each triggers a near-death experience.
Trailer
---
Til Death Do Us Part
(PG-13)
Rated for thematic elements involving domestic abuse, violence, some sexuality and language

Taye Diggs, Annie Ilonzeh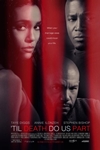 Michael & Madison Roland, had planned to spend the rest of their lives together, until one
day Michael's controlling ways turned their perfect marriage, into an abusive rollercoaster no woman could survive. With the help of her best friend, Madison decides to get away. After adopting a new identity, she meets Alex Stone and learns to love again. All is well, until Michael discovers Madison's whereabouts, and recreates the nightmare she once lived all over again.
Trailer
---
Blade Runner 2049
(R)
Rated for violence, some sexuality, nudity and language

Ryan Gosling, Harrison Ford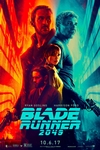 Thirty years after the events of the first film, a new blade runner, LAPD Officer K, unearths a long-buried secret that has the potential to plunge what's left of society into chaos.
Trailer
---
The Mountain Between Us
(PG-13)
Rated for a scene of sexuality, peril, injury images, and brief strong language

Idris Elba, Kate Winslet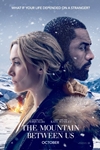 Stranded after a tragic plane crash, two strangers must forge a connection to survive the extreme elements of a remote snow covered mountain. When they realize help is not coming, they embark on a terrifying journey across hundreds of miles of wilderness, pushing one another to endure and igniting an unexpected attraction. The film is directed by Academy Award nominee Hany Abu-Asad and stars Academy Award winner Kate Winslet and Idris Elba.
Trailer
---

Box Office Results
For weekend of 9/17/2017
Rank
Title
Weekend Gross
Cumulative Gross
Weeks In Release
1
It
$60,000,000
$218,710,619
2
2
American Assassin
$14,800,000
$14,800,000
1
3
mother!
$7,500,000
$7,500,000
1
4
Home Again
$5,334,160
$17,135,244
2
5
The Hitman's Bodyguard
$3,550,000
$70,357,040
5
6
Annabelle: Creation
$2,600,000
$99,900,361
6
7
Wind River
$2,553,586
$29,122,401
7
8
Leap! (Ballerina)
$2,117,930
$18,659,716
4
9
Spider-Man: Homecoming
$1,875,000
$330,262,248
11
10
Dunkirk
$1,305,000
$185,141,652
9

Kingsman: The Golden Circle is an action sequel to 2015's Kingsman: The Secret Service featuring a return of much of the original cast and crew. A new face to the franchise is Julianne Moore in a villainous role. Can you name the Tom Ford movie starring Julianne Moore and returning cast member Colin Firth?


The LEGO® Ninjago Movie is a continuation in the LEGO® movie universe. This time the animated comedy follows six young ninjas who protect their island home from an evil warlord. Two of the ninjas are voiced by Kumail Nanjiani and Zach Woods, who co-star in a current HBO comedy series… Can you name the series?


American Assassin is an action thriller, based on the book series by Vince Flynn, following counter-terrorism operative Mitch Rapp. Dylan O'Brien plays the lead character with Michael Keaton playing his black ops mentor. Can you name the Shakespeare adaptation in which Keaton plays a hapless policeman named Dogberry?

Answer: Much Ado About Nothing (1993)


Mother! is a horror mystery written and directed by Darren Aronofsky. The stellar cast includes Jennifer Lawrence, Javier Bardem, Michelle Pfeiffer, Ed Harris, and more. Aronofsky's last psychological thriller cast Natalie Portman as the female lead. Do you know this movie?

Answer: Black Swan (2010)