Cars 3
(G)
Armie Hammer, Nathan Fillion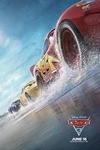 Lightning McQueen sets out to prove to a new generation of racers that he's still the best race car in the world.
Trailer
---
Rough Night
Scarlett Johansson, Kate McKinnon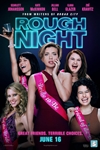 In Rough Night, five best friends from college reunite 10 years later for a wild bachelorette weekend in Miami. Their hard partying takes a hilariously dark turn when they accidentally kill a male stripper.
Trailer
---
All Eyez on Me
(R)
Rated for language throughout, drug use, violence, some nudity and sexuality

Demetrius Shipp Jr., Danai Gurira
- 140 min.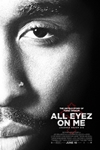 ALL EYEZ ON ME tells the true and untold story of prolific rapper, actor, poet and activist Tupac Shakur. The film follows Shakur from his early days in New York City to his evolution into being one of the world's most recognized and influential voices before his untimely death at the age of 25. Against all odds, Shakur's raw talent, powerful lyrics and revolutionary mind-set propelled him into becoming a cultural icon whose legacy continues to grow long after his passing. ALL EYEZ ON ME stars Kat Graham, Lauren Cohan, Hill Harper, Jamal Woolard, Danai Gurira and Demetrius Shipp Jr. as Tupac Shakur.
Trailer
---
Transformers: The Last Knight
(PG-13)
Rated for violence and intense sequences of sci-fi action, language, and some innuendo

Mark Wahlberg, Josh Duhamel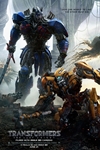 The Last Knight shatters the core myths of the Transformers franchise, and redefines what it means to be a hero. Humans and Transformers are at war, Optimus Prime is gone. The key to saving our future lies buried in the secrets of the past, in the hidden history of Transformers on Earth.
Trailer
---
Despicable Me 3
(PG)
Rated for action and rude humor

Kristen Wiig, Trey Parker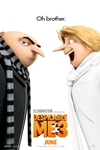 Villain Balthazar Bratt is a former child star who's grown up to become obsessed with the character he played in the '80s, and proves to be Gru's most formidable nemesis to date.
Trailer
---

Box Office Results
For weekend of 6/4/2017
Rank
Title
Weekend Gross
Cumulative Gross
Weeks In Release
1
Wonder Woman
$103,251,471
$103,251,471
1
2
Captain Underpants: The First Epic Movie
$23,851,539
$23,851,539
1
3
Pirates of the Caribbean: Dead Men Tell No Tales
$22,087,099
$115,095,870
2
4
Guardians of the Galaxy Vol. 2
$9,839,370
$355,580,702
5
5
Baywatch
$8,741,285
$41,965,723
2
6
Alien: Covenant
$4,122,884
$67,342,368
3
7
Everything, Everything
$3,301,366
$28,282,953
3
8
Snatched
$1,318,582
$43,846,996
4
9
Diary of a Wimpy Kid: The Long Haul
$1,289,793
$17,894,397
3
10
King Arthur: Legend of the Sword
$1,173,672
$37,176,629
4

Megan Leavey is a biographical feature about a young Marine corporal's bond with her military combat dog. Kate Mara is the title character and she is joined by a female director and writing team. Director Gabriela Cowperthwaite is familiar with filmmaking centered on human-animal relationships. Do you know the animal documentary that she co-wrote and directed?


The Mummy is a reboot of the popular movie series of the last decade. This new chapter focuses on all-new characters and a frightful mummy queen. Tom Cruise takes the lead and it is not the actor's first time in the fantasy genre. Can you name the movie in which he plays a creature named Lestat?


Captain Underpants: The First Epic Movie is an animated adaptation of the popular children's novels by Dav Pilkey. The movie is based on several books in the series and features the voices of Kevin Hart, Thomas Middleditch, Ed Helms, and more. Can you name the animated character that Hart voiced just last year?

Answer: Snowball from The Secret Life of Pets (2016)


Wonder Woman is an origin story based on the popular DC Comics heroine. The movie finds the titular character living amongst other superhuman warrior women, before the onset of WWI interrupts their peaceful existence. One such warrior is General Antiope, played by Robin Wright. Can you name a movie in which Wright plays the titular character?

Answer: The Princess Bride (also applicable Moll Flanders, Forest Gump, The Private Lives of Pippa Lee, and The Congress)