Red Sparrow
(R)
Rated for strong violence, torture, sexual content, language and some graphic nudity

Jenifer Lawrence, Joel Edgerton
- 140 min.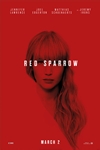 Dominika Egorova is drafted against her will to become a "sparrow," a trained seductress in the Russian security service. Her first target is Nate Nash, a CIA officer who handles the agency's most sensitive infiltration of Russian intelligence. The two young operatives fall into a spiral of attraction and deception.
Trailer
---
Death Wish
(R)
Rated for strong bloody violence, and language throughout

Bruce Willis, Vincent D'Onofrio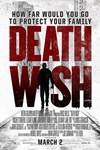 Paul Kersey becomes a divided person: A man who saves lives, and a man who takes them; a husband and father trying to take care of his family, and a shadowy figure fighting Chicago crime; a surgeon extracting bullets from suspects' bodies, and the vigilante called "The Grim Reaper" who detectives are quickly closing in on.
Trailer
---
A Wrinkle in Time
(PG)
Rated for thematic elements and some peril

Gugu Mbatha-Raw, Chris Pine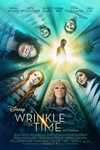 From visionary director Ava DuVernay comes Disney's "A Wrinkle in Time," an epic adventure based on Madeleine L'Engle's timeless classic which takes audiences across dimensions of time and space, examining the nature of darkness versus light and, ultimately, the triumph of love. Through one girl's transformative journey led by three celestial guides, we discover that strength comes from embracing one's individuality and that the best way to triumph over fear is to travel by one's own light.
Trailer
---
The Strangers: Prey at Night
(R)
Rated for horror violence and terror throughout, and for language

Christina Hendricks, Martin Henderson
A family's road trip takes a dangerous turn when they arrive at a secluded mobile home park to stay with some relatives and find it mysteriously deserted. Under the cover of darkness, three masked psychopaths pay them a visit to test the family's every limit as they struggle to survive.
Trailer
---
The Hurricane Heist
(PG-13)
Rated for sequences of gun violence, action, destruction, language and some suggestive material

Toby Kebbell, Maggie Grace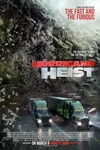 A crew of thieves plans the ultimate heist, to steal $600 million from the U.S. treasury facility located on the Gulf Coast of Alabama using a hurricane as their cover. When the storm blows up into a lethal CATEGORY 5 and their well-made plans go awry, they find themselves needing a vault code known only by one female Treasury Agent, a need that turns murderous. But the Treasury agent has picked up an unlikely ally, a meteorologist terrified of hurricanes but determined to save his estranged brother kidnapped by the thieves. He uses his knowledge of the storm as a weapon to defeat the bad guys in this non-stop action/thriller.
Trailer
---

Box Office Results
For weekend of 2/18/2018
Rank
Title
Weekend Gross
Cumulative Gross
Weeks In Release
1
Black Panther
$201,797,000
$201,797,000
1
2
Peter Rabbit
$17,600,000
$48,572,542
2
3
Fifty Shades Freed
$17,320,000
$76,513,455
2
4
Jumanji: Welcome to the Jungle
$7,925,000
$377,603,565
9
5
The 15:17 to Paris
$7,620,000
$25,367,717
2
6
The Greatest Showman
$5,070,000
$154,448,356
9
7
Early Man
$3,183,000
$3,183,000
1
8
Maze Runner: The Death Cure
$2,605,000
$54,085,126
4
9
Winchester
$2,195,000
$21,825,179
3
10
The Post
$2,000,000
$76,609,372
9

Annihilation is a horror adaptation of the science fiction novel of the same name. This film is the second directorial work of Alex Garland after his sci-fi hit Ex Machina (2014). Can you name the two actors in Annihilation who also appeared in Ex Machina?


Game Night is a new comedy in which a group of friends who meet regularly for game nights find themselves caught up in a real murder mystery. This movie reunites Kyle Chandler and Jesse Plemons after they co-starred together in a popular television series. Can you name the series?


Black Panther is the newest film in the Marvel Cinematic Universe adapted from the comics of the same name. Taking the reins of this highly-anticipated movie is director Ryan Coogler, who previously worked with this movie's villain - Michael B. Jordan. Can you name the two previous films that Jordan and Coogler worked on together?

Answer: Fruitvale Station (2013) and Creed (2015)


Early Man is the newest claymation from the filmmakers who made Chicken Run (2000), Shaun the Sheep (2015), and more. Leading the voice actors is Eddie Redmayne who plays the protagonist, "Dug." Can you name the television mini-series in which Redmayne plays an artist in 12th century England?

Answer: The Pillars of the Earth (2010)