Tag
(R)
Rated for language throughout, crude sexual content, drug use and brief nudity

Jeremy Renner, Ed Helms
- 97 min.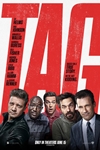 One month every year, five highly competitive friends hit the ground running in a no-holds-barred game of tag they've been playing since the first grade - risking their necks, their jobs and their relationships to take each other down with the battle cry "You're It!"
Trailer
---
Hotel Artemis
(R)
Jodie Foster, Sterling K. Brown
- 93 min.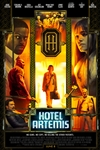 Set in riot-torn, near-future Los Angeles, HOTEL ARTEMIS is an original, high-octane action-thriller starring Jodie Foster as The Nurse, who runs a secret, members-only hospital for criminals.
Trailer
---
Ocean's 8
(PG-13)
Rated for language, drug use, and some suggestive content

Sarah Paulson, Helena Bonham Carter
- 110 min.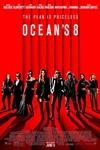 Debbie Ocean gathers a crew to attempt an impossible heist at New York City's yearly Met Gala.
Trailer
---
Adrift
(PG-13)
Shailene Woodley, Sam Claflin
- 96 min.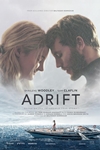 Based on the true story of human survival, a young couple's chance encounter leads them first to love, and then on the adventure of a lifetime before they face one of the most catastrophic hurricanes in recorded history.
Trailer
---
Solo: A Star Wars Story
(PG-13)
Rated for sequences of sci-fi action/violence

Alden Ehrenreich, Donald Glover
- 135 min.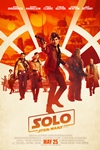 Board the Millennium Falcon and journey to a galaxy far, far away in Solo: A Star Wars Story, an all-new adventure with the most beloved scoundrel in the galaxy.
Trailer
---
Book Club
(PG-13)
Rated for sex-related material throughout and for language

Diane Keaton, Jane Fonda
- 104 min.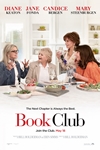 Diane is recently widowed after 40 years of marriage. Vivian enjoys her men with no strings attached. Sharon is still working through a decades-old divorce. Carol's marriage is in a slump after 35 years. Four lifelong friends' lives are turned upside down to hilarious ends when their book club tackles the infamous Fifty Shades of Grey.
Trailer
---
Deadpool 2
(R)
Rated for strong violence and language throughout, sexual references and brief drug material

Ryan Reynolds, Morena Baccarin
- 119 min.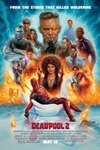 After surviving a near fatal bovine attack, a disfigured cafeteria chef (Wade Wilson) struggles to fulfill his dream of becoming Mayberry's hottest bartender while also learning to cope with his lost sense of taste.
Trailer
---
Show Dogs
(PG)
Rated for suggestive and rude humor, language and some action language and some action

Will Arnett, Natasha Lyonne
- 92 min.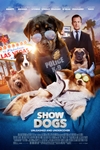 Max, a macho, solitary Rottweiler police dog is ordered to go undercover as a primped show dog in a prestigious Dog Show, along with his human partner, to avert a disaster from happening.
Trailer
---
Life of the Party
(PG-13)
Rated for sexual material, drug content and partying

Melissa McCarthy, Gillian Jacobs
- 105 min.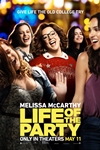 When her husband suddenly dumps her, longtime dedicated housewife Deanna turns regret into re-set by going back to college - landing in the same class and school as her daughter, who's not entirely sold on the idea.
Trailer
---
Avengers: Infinity War
(PG-13)
Rated for intense sequences of sci-fi violence and action throughout, language and some crude references

Robert Downey Jr., Chris Evans
- 156 min.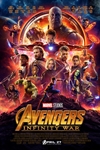 An unprecedented cinematic journey ten years in the making and spanning the entire Marvel Cinematic Universe, Marvel Studios' "Avengers: Infinity War" brings to the screen the ultimate, deadliest showdown of all time. The Avengers and their Super Hero allies must be willing to sacrifice all in an attempt to defeat the powerful Thanos before his blitz of devastation and ruin puts an end to the universe.
Trailer
---
A Quiet Place
(PG-13)
Rated for terror and some bloody images

Emily Blunt, John Krasinski
- 90 min.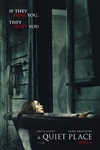 In the modern horror thriller A QUIET PLACE, a family of four must navigate their lives in silence after mysterious creatures that hunt by sound threaten their survival. If they hear you, they hunt you.
Trailer
---
Sherlock Gnomes
(PG)
Rated avengers

James McAvoy, Emily Blunt
- 86 min.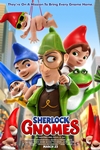 When Gnomeo and Juliet first arrive in the city, their biggest concern is getting their new garden ready for spring. They soon discover that someone is kidnapping garden gnomes all over London. When Gnomeo and Juliet return home to find that everyone in their garden is missing there's only one gnome to call Sherlock Gnomes.
Trailer
---
Peter Rabbit
(PG)
Rated for some rude humor and action

James Corden, Rose Byrne
- 94 min.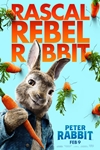 Peter's feud with Mr. McGregor escalates to greater heights than ever before as they rival for the affections of the warm-hearted animal lover who lives next door.
Trailer
---
Hook
(PG)
Dustin Hoffman, Robin Williams
- 135 min.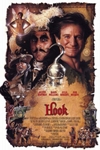 Wendy Darling must convince the middle-aged lawyer, Peter Banning, that he was once the legendary Peter Pan. The adventure begins anew, with Peter off to Neverland to save his two children from Captain Hook.
Trailer
Enter your zip code in the search box below to find your nearest location!
View FunTime Cinemas in a full screen map