NOW PLAYING* at
FunTime Cinemas

*Not all movies are available at all locations, please select your preferred location (on the left) to view current movies and show times.

Downsizing
(R)
Rated for language including sexual references, some graphic nudity and drug use

Kristen Wiig, Matt Damon
- 135 min.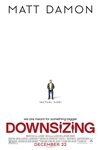 Downsizing imagines what might happen if, as a solution to over-population, Norwegian scientists discover how to shrink humans to five inches tall and propose a 200-year global transition from big to small.
Trailer
---
Father Figures
(R)
Rated for language and sexual references throughout

Owen Wilson, Ed Helms
- 113 min.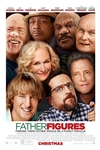 Peter and Kyle Reynolds are two brothers whose eccentric mother raised them to believe their father had died when they were young. When they discover this to be a lie, they set out to find their real father, learning more about their mother than they probably ever wanted to know.
Trailer
---
Coco
(PG)
Rated for thematic elements

Gael García Bernal, Anthony Gonzalez
- 104 min.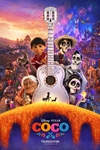 Despite his family's baffling generations-old ban on music, Miguel dreams of becoming an accomplished musician like his idol, Ernesto de la Cruz. Desperate to prove his talent, Miguel finds himself in the stunning and colorful Land of the Dead following a mysterious chain of events.
Trailer
---
Justice League
(PG-13)
Rated for sequences of sci-fi violence and action

Ben Affleck, Amy Adams
- 119 min.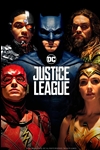 Fueled by his restored faith in humanity, Bruce Wayne enlists the help of his newfound ally, Diana Prince, to face an even greater enemy. Despite the formation of this unprecedented league of heroes - Batman, Wonder Woman, Aquaman, Cyborg and The Flash - it may already be too late.
Trailer
---
The Star
(PG)
Rated for some thematic elements

Steven Yeun, Kelly Clarkson
- 85 min.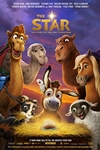 A small but brave donkey named Bo yearns for a life beyond his daily grind at the village mill. One day he finds the courage to break free, and finally goes on the adventure of his dreams.
Trailer
---
Daddy's Home 2
(PG-13)
Rated for suggestive material and some language

Will Ferrell, Mark Wahlberg
- 98 min.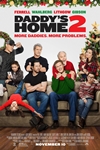 Dusty and Brad have joined forces to provide their kids with the perfect Christmas. Their newfound partnership is put to the test when Dusty's old-school, macho Dad and Brad's ultra-affectionate and emotional Dad arrive just in time to throw the holiday into complete chaos.
Trailer
---
Murder on the Orient Express
(PG-13)
Rated for violence and thematic elements

Kenneth Branagh, Willem Dafoe
- 109 min.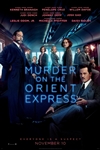 A lavish train ride through Europe quickly unfolds into one of the most thrilling mysteries ever told. Thirteen strangers stranded on a train, where everyone is a suspect. One man must race against time to solve the puzzle before the murderer strikes again.
Trailer
---
Thor: Ragnarok
(PG-13)
Rated for intense sequences of sci-fi violence and action, and brief suggestive material

Chris Hemsworth, Tom Hiddleston
- 130 min.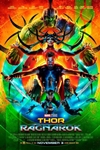 In Marvel Studios' Thor: Ragnarok, Asgard is threatened but Thor is imprisoned on the other side of the universe without his hammer and to escape and save his home world he must fight his former ally and fellow Avenger - the Incredible Hulk!
Trailer
---
A Bad Moms Christmas
(R)
Rated for crude sexual content and language throughout, and some drug use

Mila Kunis, Kristen Bell
- 101 min.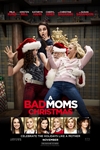 A BAD MOMS CHRISTMAS follows our three under-appreciated and over- burdened women as they rebel against the challenges and expectations of the Super Bowl for moms: Christmas.
Trailer
---
Despicable Me 3
(PG)
Rated for action and rude humor

Kristen Wiig, Trey Parker
- 90 min.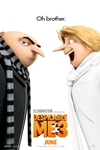 Villain Balthazar Bratt is a former child star who's grown up to become obsessed with the character he played in the '80s, and proves to be Gru's most formidable nemesis to date.
Trailer
Enter your zip code in the search box below to find your nearest location!
View FunTime Cinemas in a full screen map