The Predator
(R)
Rated for strong bloody violence, language throughout, and crude sexual references

Boyd Holbrook, Trevante Rhodes
- 101 min.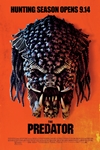 Now, the universe's most lethal hunters are stronger, smarter and deadlier than ever before, having genetically upgraded themselves with DNA from other species. When a young boy accidentally triggers their return to Earth, only a ragtag crew of ex-soldiers and a disgruntled science teacher can prevent the end of the human race.
Trailer
---
White Boy Rick
(R)
Rated for language throughout, drug content, violence, some sexual references, and brief nudity

Matthew McConaughey, Richie Merritt
- 111 min.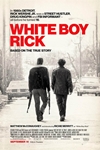 WHITE BOY RICK is based on the moving true story of a blue-collar father and his teenage son.
Trailer
---
Peppermint
(R)
Rated for strong violence and language throughout

Jennifer Garner, Richard Cabral
- 95 min.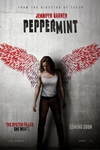 Peppermint is an action thriller which tells the story of young mother Riley North (Garner) who awakens from a coma after her husband and daughter are killed in a brutal attack on the family. When the system frustratingly shields the murderers from justice, Riley sets out to transform herself from citizen to urban guerilla.
Trailer
---
Crazy Rich Asians
(PG-13)
Rated for some suggestive content and language

Constance Wu, Michelle Yeoh
- 121 min.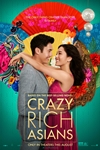 "Crazy Rich Asians" follows native New Yorker Rachel Chu (Wu) as she accompanies her longtime boyfriend, Nick Young (Golding), to his best friend's wedding in Singapore. Excited about visiting Asia for the first time but nervous about meeting Nick's family, Rachel is unprepared to learn that Nick has neglected to mention a few key details about his life. It turns out that he is not only the scion of one of the country's wealthiest families but also one of its most sought-after bachelors. Being on Nick's arm puts a target on Rachel's back, with jealous socialites and, worse, Nick's own disapproving mother (Yeoh) taking aim. And it soon becomes clear that while money can't buy love, it can definitely complicate things.
Trailer
---
The Meg
(PG-13)
Rated for action/peril, bloody images and some language

Jason Statham, Li Bingbing
- 113 min.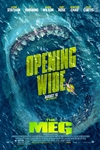 A deep-sea submersible has been attacked by a massive creature and now lies disabled at the bottom of the deepest trench in the Pacific with its crew trapped inside. With time running out, expert deep sea rescue diver Jonas Taylor is recruited by a visionary Chinese oceanographer to save the crew and the ocean itself from this unstoppable threat.
Trailer
---
Slender Man
(PG-13)
Rated for disturbing images sequences of terror, thematic elements and language including some crude sexual references

Julia Goldani Telles, Joey King
- 93 min.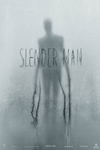 In a small town in Massachusetts, four high school girls perform a ritual in an attempt to debunk the lore of SLENDER MAN.
Trailer
---
Disney's Christopher Robin
(PG)
Rated for some action

Ewan McGregor, Hayley Atwell
- 104 min.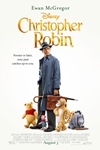 The young boy who loved embarking on adventures in the Hundred Acre Wood with a band of spirited and loveable stuffed animals, has grown up and lost his way. Now it is up to his childhood friends to venture into our world and help Christopher Robin remember the loving and playful boy who is still inside.
Trailer
---
Mission: Impossible - Fallout
(PG-13)
Tom Cruise, Henry Cavill
- 147 min.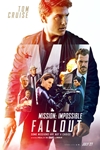 The best intentions often come back to haunt you. MISSION: IMPOSSIBLE - FALLOUT finds Ethan Hunt (Tom Cruise) and his IMF team (Alec Baldwin, Simon Pegg, Ving Rhames) along with some familiar allies (Rebecca Ferguson, Michelle Monaghan) in a race against time after a mission gone wrong. Henry Cavill, Angela Bassett, and Vanessa Kirby also join the dynamic cast with filmmaker Christopher McQuarrie returning to the helm.
Trailer
---
Hotel Transylvania 3: Summer Vacation
(PG)
Rated for some action and rude humor

Adam Sandler, Selena Gomez
- 97 min.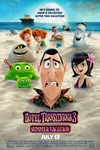 In Sony Pictures Animation's Hotel Transylvania 3, Mavis surprises Dracula with a family voyage on a luxury monster cruise ship so he can take a summer vacation from providing everyone else's vacation at the hotel, and the rest of Drac's Pack cannot resist tagging along. The monsters are all having a great time, indulging in all of the shipboard fun the cruise has to offer, from monster volleyball to colossus sized buffets and exotic excursions, but then the unexpected happens as Drac falls for the intriguing-yet-dangerous captain of the ship. Balancing family, friends, and a budding romance might just be too much, even for the most powerful vampire.
Trailer
---
Jurassic World: Fallen Kingdom
(PG-13)
Rated for intense sequences of science-fiction violence and peril

Chris Pratt, Bryce Dallas Howard
- 128 min.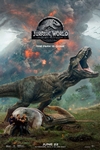 When the island's dormant volcano begins roaring to life, Owen and Claire mount a campaign to rescue the remaining dinosaurs from this extinction-level event.
Trailer
---
The Incredibles 2
(PG)
Rated for action sequences and some brief mild language

Craig T. Nelson, Holly Hunter
- 118 min.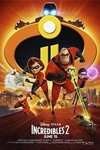 Everyone's favorite family of superheroes is back in Incredibles 2 but this time Helen is in the spotlight, leaving Bob at home with Violet and Dash to navigate the day-to-day heroics of normal life.
Trailer
Enter your zip code in the search box below to find your nearest location!
View FunTime Cinemas in a full screen map