Dog Days
(PG)
Rated for rude and suggestive content, and for language

Vanessa Hudgens, Nina Dobrev
- 112 min.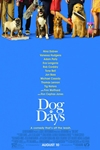 Dog Days is a hilarious and heartfelt ensemble comedy that follows the lives of multiple dog owners and their beloved fluffy pals around sunny Los Angeles.
Trailer
---
The Darkest Minds
(PG-13)
Rated for violence including disturbing images, and thematic elements

Amandla Stenberg, Mandy Moore
- 105 min.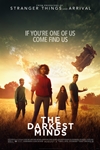 When teens mysteriously develop powerful new abilities, they are declared a threat by the government and detained. Sixteen-year-old Ruby, one of the most powerful young people anyone has encountered, escapes her camp and joins a group of runaway teens seeking safe haven.
Trailer
---
Teen Titans GO! to the Movies
(PG)
Rated for action and rude humor

Greg Cipes, Scott Menville
- 88 min.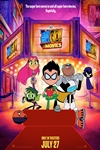 It seems to the Teens that all the major superheroes out there are starring in their own movies everyone but the Teen Titans, that is! But de facto leader Robin is determined to remedy the situation, and be seen as a star instead of a sidekick. If only they could get the hottest Hollywood film director to notice them.
Trailer
---
Eighth Grade
(R)
Rated for language and some sexual material

Elsie Fisher, Josh Hamilton
- 94 min.
Thirteen-year-old Kayla endures the tidal wave of contemporary suburban adolescence as she makes her way through the last week of middle school the end of her thus far disastrous eighth grade year before she begins high school.
Trailer
---
Skyscraper
(PG-13)
Rated for sequences of gun violence and action, and for brief strong language

Dwayne Johnson, Neve Campbell
- 103 min.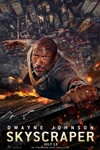 Dwayne Johnson leads the cast of Legendary's Skyscraper as former FBI Hostage Rescue Team leader and U.S. war veteran Will Sawyer, who now assesses security for skyscrapers. On assignment in Hong Kong he finds the tallest, safest building in the world, The Pearl, suddenly ablaze, and he's been framed for it. A wanted man on the run, Will must find those responsible, clear his name and somehow rescue his family who is trapped inside the building...above the fire line.
Trailer
---
The First Purge
(R)
Rated for strong disturbing violence throughout, pervasive language, some sexuality and drug use

Y'Lan Noel, Lex Scott Davis
- 99 min.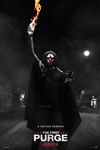 To push the crime rate below one percent for the rest of the year, the New Founding Fathers of America (NFFA) test a sociological theory that vents aggression for one night in one isolated community. But when the violence of oppressors meets the rage of the marginalized, the contagion will explode from the trial-city borders and spread across the nation.
Trailer
---
Uncle Drew
(PG-13)
Rated for suggestive material, language and brief nudity

Kyrie Irving, Lil Rel Howery
- 103 min.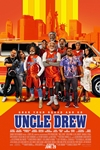 After draining his life savings to enter a team in the Rucker Classic street ball tournament in Harlem, Dax is dealt a series of unfortunate setbacks. Desperate to win the tournament and the cash prize, Dax stumbles upon the man, the myth, the legend Uncle Drew (NBA All-Star Kyrie Irving) and convinces him to return to the court one more time.
Trailer
---
Jurassic World: Fallen Kingdom
(PG-13)
Rated for intense sequences of science-fiction violence and peril

Chris Pratt, Bryce Dallas Howard
- 128 min.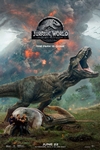 When the island's dormant volcano begins roaring to life, Owen and Claire mount a campaign to rescue the remaining dinosaurs from this extinction-level event.
Trailer
---
The Incredibles 2
(PG)
Rated for action sequences and some brief mild language

Craig T. Nelson, Holly Hunter
- 118 min.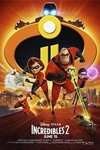 Everyone's favorite family of superheroes is back in Incredibles 2 but this time Helen is in the spotlight, leaving Bob at home with Violet and Dash to navigate the day-to-day heroics of normal life.
Trailer
---
Ocean's 8
(PG-13)
Rated for language, drug use, and some suggestive content

Sarah Paulson, Helena Bonham Carter
- 110 min.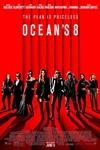 Debbie Ocean gathers a crew to attempt an impossible heist at New York City's yearly Met Gala.
Trailer
---
Won't You Be My Neighbor?
(PG-13)
Rated for some thematic elements and language

Fred Rogers
- 94 min.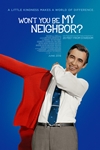 Won't You Be My Neighbor? takes an intimate look at America's favorite neighbor: Mister Fred Rogers.
Trailer
---
Solo: A Star Wars Story
(PG-13)
Rated for sequences of sci-fi action/violence

Alden Ehrenreich, Donald Glover
- 135 min.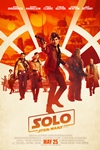 Board the Millennium Falcon and journey to a galaxy far, far away in Solo: A Star Wars Story, an all-new adventure with the most beloved scoundrel in the galaxy.
Trailer
---
Deadpool 2
(R)
Rated for strong violence and language throughout, sexual references and brief drug material

Ryan Reynolds, Morena Baccarin
- 119 min.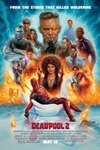 After surviving a near fatal bovine attack, a disfigured cafeteria chef (Wade Wilson) struggles to fulfill his dream of becoming Mayberry's hottest bartender while also learning to cope with his lost sense of taste.
Trailer
---
Show Dogs
(PG)
Rated for suggestive and rude humor, language and some action language and some action

Will Arnett, Natasha Lyonne
- 92 min.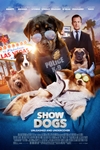 Max, a macho, solitary Rottweiler police dog is ordered to go undercover as a primped show dog in a prestigious Dog Show, along with his human partner, to avert a disaster from happening.
Trailer
---
Avengers: Infinity War
(PG-13)
Rated for intense sequences of sci-fi violence and action throughout, language and some crude references

Robert Downey Jr., Chris Evans
- 156 min.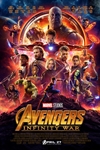 An unprecedented cinematic journey ten years in the making and spanning the entire Marvel Cinematic Universe, Marvel Studios' "Avengers: Infinity War" brings to the screen the ultimate, deadliest showdown of all time. The Avengers and their Super Hero allies must be willing to sacrifice all in an attempt to defeat the powerful Thanos before his blitz of devastation and ruin puts an end to the universe.
Trailer
Enter your zip code in the search box below to find your nearest location!
View FunTime Cinemas in a full screen map