NOW PLAYING* at
FunTime Cinemas

*Not all movies are available at all locations, please select your preferred location (on the left) to view current movies and show times.
Home Again
(PG-13)
Rated for some thematic and sexual material

Reese Witherspoon, Michael Sheen
- 97 min.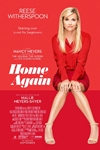 The story of a recently separated mother of two whose new life in Los Angeles is overturned when she decides to take in three young, charismatic guys who become part of her unconventional family.
Trailer
---
All Saints
(PG)
Rated for thematic elements

Cara Buono, John Corbett
- 108 min.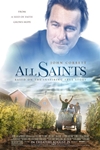 Based on the inspiring true story of a salesman-turned-pastor, the tiny church he was ordered to shut down, and a group of refugees from Southeast Asia. Together, they risked everything to plant seeds for a future that might just save them all.
Trailer
---
The Hitman's Bodyguard
(R)
Rated for strong violence and language throughout

Ryan Reynolds, Samuel L. Jackson
- 118 min.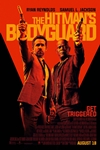 The world's top protection agent gets a new client: a hit man who came in from the cold. They've been on the opposite ends of a bullet for years. Now they must team up and have only 24 hours to get to The Hague to bring down a murderous dictator.
Trailer
---
Annabelle: Creation
(R)
Rated for horror violence and terror

Stephanie Sigman, Talitha Bateman
- 109 min.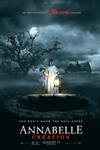 Several years after the tragic death of their little girl, a dollmaker and his wife welcome a nun and several girls from a shuttered orphanage into their home, soon becoming the target of the dollmaker's possessed creation, Annabelle.
Trailer
---
The Nut Job 2: Nutty By Nature
(PG)
Rated for action and some rude humor

Will Arnett, Katherine Heigl
- 86 min.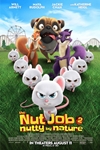 Surly Squirrel (Will Arnett) and the gang are back. We are once again in Oakton where the evil mayor has decided to bulldoze Liberty Park and build a dangerous amusement park in its place. Surly and his ragtag group of animal friends band together to save their home, defeat the mayor, and take back the park.
Trailer
---
Wind River
(R)
Rated strong violence, a rape, disturbing images, and language

Martin Sensmeier, Elizabeth Olsen
- 110 min.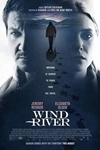 A chilling thriller that follows a rookie FBI agent who teams up with a local game tracker to investigate the murder of a local girl on a remote Native American Reservation in the hopes of solving her mysterious death.
Trailer
---
The Emoji Movie
(PG)
Rated for rude humor

Anna Faris, T.J. Miller
- 91 min.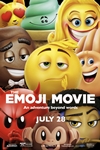 Hidden within the messaging app is Textopolis, a bustling city where all your favorite emojis live, hoping to be selected by the phone's user. In this world, each emoji has only one facial expression - except for Gene, an exuberant emoji who was born without a filter and is bursting with multiple expressions.
Trailer
---
Dunkirk
(PG-13)
Rated for intense war experience and some language

Tom Hardy, Mark Rylance
- 107 min.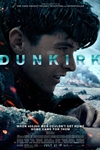 In May 1940, Germany advanced into France, trapping Allied troops on the beaches of Dunkirk. Under air and ground cover from British and French forces, troops were slowly and methodically evacuated from the beach using every serviceable naval and civilian vessel that could be found.
Trailer
---
Girls Trip
(R)
Rated for crude and sexual content throughout, pervasive language, brief graphic nudity, and drug material

Regina Hall, Queen Latifah
- 122 min.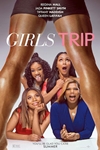 When four lifelong friends travel to New Orleans for the annual Essence Festival, sisterhoods are rekindled, wild sides are rediscovered, and there's enough dancing, drinking, brawling and romancing to make the Big Easy blush.
Trailer
---
Spider-Man: Homecoming
(PG-13)
Rated for sci-fi action violence, some language and brief suggestive comments

Tom Holland, Michael Keaton
- 133 min.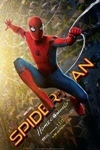 Peter Parker, with the help of his mentor Tony Stark, tries to balance his life as an ordinary high school student in New York City while fighting crime as his superhero alter ego Spider-Man when a new threat emerges.
Trailer
---
Despicable Me 3
(PG)
Rated for action and rude humor

Kristen Wiig, Trey Parker
- 90 min.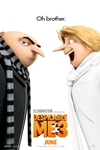 Villain Balthazar Bratt is a former child star who's grown up to become obsessed with the character he played in the '80s, and proves to be Gru's most formidable nemesis to date.
Trailer
Enter your zip code in the search box below to find your nearest location!
View FunTime Cinemas in a full screen map