NOW PLAYING* at
FunTime Cinemas

*Not all movies are available at all locations, please select your preferred location (on the left) to view current movies and show times.

Suburbicon
(R)
Rated for violence, language and some sexuality

Matt Damon, Julianne Moore
- 105 min.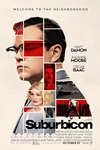 Suburbicon is a peaceful, idyllic suburban community with affordable homes and manicured lawns. But the tranquil surface masks a disturbing reality, as husband and father Gardner Lodge must navigate the town's dark underbelly of betrayal, deceit, and violence.
Trailer
---
Blade Runner 2049
(R)
Rated for violence, some sexuality, nudity and language

Ryan Gosling, Harrison Ford
- 164 min.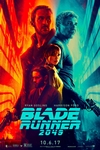 Thirty years after the events of the first film, a new blade runner, LAPD Officer K, unearths a long-buried secret that has the potential to plunge what's left of society into chaos.
Trailer
---
The Mountain Between Us
(PG-13)
Rated for a scene of sexuality, peril, injury images, and brief strong language

Idris Elba, Kate Winslet
- 101 min.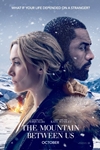 Stranded after a tragic plane crash, two strangers must forge a connection to survive the extreme elements of a remote snow covered mountain. When they realize help is not coming, they embark on a terrifying journey across hundreds of miles of wilderness, pushing one another to endure and igniting an unexpected attraction. The film is directed by Academy Award nominee Hany Abu-Asad and stars Academy Award winner Kate Winslet and Idris Elba.
Trailer
---
My Little Pony: The Movie
(PG)
Rated for mild action

Kristin Chenoweth, Tara Strong
- 104 min.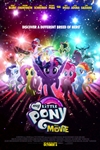 A dark force threatens Ponyville, and the Mane 6 Twilight Sparkle, Applejack, Rainbow Dash, Pinkie Pie, Fluttershy, and Rarity embark on an unforgettable journey beyond Equestria where they meet new friends and exciting challenges on a quest to use the magic of friendship to save their home.
Trailer
---
American Made
(R)
Rated for language throughout and some sexuality/nudity

Tom Cruise, Domhnall Gleeson
- 115 min.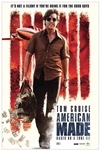 Tom Cruise goes on an international escapade based on the outrageous exploits of Barry Seal, a hustler and pilot unexpectedly recruited by the CIA to run one of the biggest covert operations in U.S. history.
Trailer
---
Kingsman: The Golden Circle
(R)
Rated for sequences of strong violence, drug content, language throughout and some sexual material

Colin Firth, Julianne Moore
- 141 min.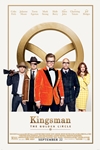 In "Kingsman: The Golden Circle," our heroes face a new challenge. When their headquarters are destroyed and the world is held hostage, their journey leads them to the discovery of an allied spy organization in the US called Statesman, dating back to the day they were both founded.
Trailer
---
The LEGO Ninjago Movie
(PG)
Rated for some mild action and rude humor

Dave Franco, Justin Theroux
- 101 min.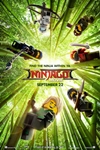 The battle for NINJAGO City calls to action young Master Builder Lloyd, aka the Green Ninja, along with his friends, who are all secret ninja warriors. Led by Master Wu, they must defeat evil warlord Garmadon, The Worst Guy Ever, who also happens to be Lloyd's dad.
Trailer
---
It
(R)
Rated for violence/horror, bloody images, and for language

Bill Skarsgård, Jaeden Lieberher
- 135 min.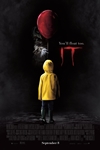 When children begin to disappear in the town of Derry, Maine, a group of young kids are faced with their biggest fears when they square off against an evil clown named Pennywise, whose history of murder and violence dates back for centuries.
Trailer
---
The Emoji Movie
(PG)
Rated for rude humor

Anna Faris, T.J. Miller
- 91 min.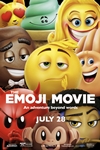 Hidden within the messaging app is Textopolis, a bustling city where all your favorite emojis live, hoping to be selected by the phone's user. In this world, each emoji has only one facial expression - except for Gene, an exuberant emoji who was born without a filter and is bursting with multiple expressions.
Trailer
---
Spider-Man: Homecoming
(PG-13)
Rated for sci-fi action violence, some language and brief suggestive comments

Tom Holland, Michael Keaton
- 133 min.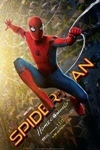 Peter Parker, with the help of his mentor Tony Stark, tries to balance his life as an ordinary high school student in New York City while fighting crime as his superhero alter ego Spider-Man when a new threat emerges.
Trailer
---
Despicable Me 3
(PG)
Rated for action and rude humor

Kristen Wiig, Trey Parker
- 90 min.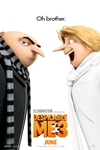 Villain Balthazar Bratt is a former child star who's grown up to become obsessed with the character he played in the '80s, and proves to be Gru's most formidable nemesis to date.
Trailer
Enter your zip code in the search box below to find your nearest location!
View FunTime Cinemas in a full screen map