Welcome to Marwen
(PG-13)
Rated for sequences of fantasy violence, some disturbing images, brief suggestive content, thematic material and language

Steve Carell, Leslie Mann
- 116 min.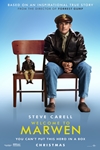 When a devastating attack shatters Mark Hogancamp and wipes away all memories, no one expected recovery. Putting together pieces from his old and new life, Mark meticulously creates a wondrous town where he can heal and be heroic. As he builds an astonishing art installation through his fantasy world, he draws strength to triumph in the real one.
Trailer
---
Mortal Engines
(PG-13)
Rated for sequences of futuristic violence and action

Hera Hilmar, Robert Sheehan
- 128 min.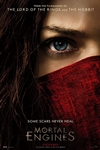 Tom Natsworthy - who hails from a Lower Tier of the great traction city of London - finds himself fighting for his own survival after he encounters the dangerous fugitive Hester Shaw. Two opposites, whose paths should never have crossed, forge an unlikely alliance that is destined to change the course of the future.
Trailer
---
Fantastic Beasts: The Crimes of Grindelwald
(PG-13)
Rated for some sequences of fantasy action

Eddie Redmayne, Katherine Waterston
- 134 min.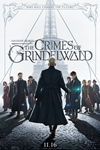 At the end of the first film, Dark wizard Gellert Grindelwald was captured by MACUSA, with the help of Newt Scamander. But, making good on his threat, Grindelwald escaped custody and has set about gathering followers, most unsuspecting of his true agenda: to raise pure-blood wizards up to rule over all non-magical beings.
Trailer
---
Instant Family
(PG-13)
Rated for thematic elements, sexual material, language and some drug referencees

Mark Wahlberg, Rose Byrne
- 118 min.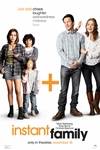 When Pete and Ellie decide to start a family, they stumble into the world of foster care adoption. They hope to take in one small child but when they meet three siblings, they find themselves speeding from zero to three kids overnight.
Trailer
---
Widows
(R)
Rated for violence, language throughout, and some sexual content/nudity

Viola Davis, Michelle Rodriguez
- 128 min.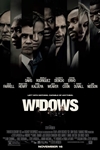 The story of four women with nothing in common except a debt left behind by their dead husbands' criminal activities. Set in contemporary Chicago, amid a time of turmoil, tensions build when Veronica, Alice, Linda and Belle take their fate into their own hands and conspire to forge a future on their own terms.
Trailer
---
Dr. Seuss' The Grinch
(PG)
Rated for brief rude humor

Benedict Cumberbatch, Rashida Jones
- 90 min.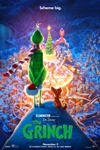 The Grinch tells the story of a cynical grump who goes on a mission to steal Christmas, only to have his heart changed by a young girl's generous holiday spirit. Funny, heartwarming and visually stunning, it's a universal story about the spirit of Christmas and the indomitable power of optimism.
Trailer
---
Bohemian Rhapsody
(PG-13)
Rated for thematic elements,suggestive material, drug content and language

Rami Malek, Allen Leech
- 135 min.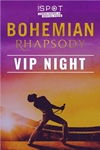 Bohemian Rhapsody is a foot-stomping celebration of Queen, their music and their extraordinary lead singer Freddie Mercury, who defied stereotypes and shattered convention to become one of the most beloved entertainers on the planet.
Trailer
---
The Nutcracker and the Four Realms
(PG)
Rated for some mild peril

Keira Knightley, Mackenzie Foy
- 99 min.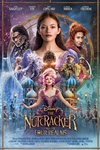 All Clara wants is a key that will unlock a box that holds a priceless gift from her late mother. A golden thread leads her to the coveted key, which promptly disappears into a strange and mysterious parallel world. It's there that Clara encounters a soldier named Phillip, a gang of mice and the regents who preside over three Realms. Clara and Phillip must brave the ominous Fourth Realm to retrieve Clara's key and hopefully return harmony to the unstable world.
Trailer
---
A Star is Born
(R)
Rated for language throughout, some sexuality/nudity and substance abuse

Lady Gaga, Bradley Cooper
- 135 min.
Ally has just about given up on her dream to make it big as a singer, until Jack coaxes her into the spotlight.
Trailer
---
Smallfoot
(PG)
Rated for some action, rude humor, and thematic elements

Channing Tatum, James Corden
- 98 min.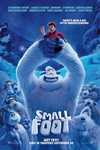 An animated adventure for all ages, with original music and an all-star cast, Smallfoot turns the Bigfoot legend upside down when a bright young Yeti finds something he thought didn't exist - a human.
Trailer