NOW PLAYING* at
FunTime Cinemas

*Not all movies are available at all locations, please select your preferred location (on the left) to view current movies and show times.

Fifty Shades Freed
(R)
Rated for strong sexual content, nudity, and language

Dakota Johnson, Jamie Dornan
- 105 min.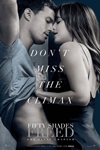 Believing they have left behind shadowy figures from their past, newlyweds Christian and Ana fully embrace an inextricable connection and shared life of luxury. But new threats could jeopardize their happy ending before it begins.
Trailer
---
Maze Runner: The Death Cure
(PG-13)
Rated for intense sequences of sci-fi violence and action, language, and some thematic elements

Dylan O'Brien, Kaya Scodelario
- 141 min.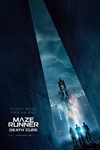 In the epic finale to the Maze Runner saga, Thomas leads his group of escaped Gladers on their final and most dangerous mission yet. To save their friends, they must break into the legendary Last City, a WCKD-controlled labyrinth that may turn out to be the deadliest maze of all. Anyone who makes it out alive will get answers to the questions the Gladers have been asking since they first arrived in the maze.
Trailer
---
12 Strong
(R)
Rated for war violence and language throughout

Chris Hemsworth, Michael Shannon
- 130 min.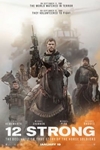 Set in the harrowing days following 9/11, a U.S. Special Forces team, led by their new Captain, Mitch Nelson, is chosen to be the first U.S. troops sent into Afghanistan for an extremely dangerous mission. There, they must convince Northern Alliance General Dostum to join forces with them to fight their common adversary: the Taliban and their Al Qaeda allies.
Trailer
---
Den of Thieves
(R)
Rated for violence, language and some sexuality/nudity

Gerard Butler, Pablo Schreiber
- 140 min.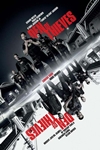 A gritty Los Angeles crime saga which follows the intersecting and often personally connected lives of an elite unit of the LA County Sheriff's Dept. and the state's most successful bank robbery crew as the outlaws plan a seemingly impossible heist on the Federal Reserve Bank of downtown Los Angeles.
Trailer
---
Hostiles
(R)
Rated for strong violence, and language

Christian Bale, Rosamund Pike
- 135 min.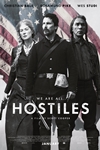 In 1892, a legendary Army captain reluctantly agrees to escort a Cheyenne chief and his family through dangerous territory.
Trailer
---
Paddington 2
(PG)
Rated for some action and mild rude humor

Hugh Grant, Brendan Gleeson
- 103 min.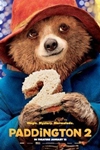 From producer David Heyman (HARRY POTTER, GRAVITY, FANTASTIC BEASTS AND WHERE TO FIND THEM). PADDINGTON 2 finds Paddington happily settled with the Brown family in Windsor Gardens, where he has become a popular member of the community, spreading joy and marmalade wherever he goes. While searching for the perfect present for his beloved Aunt Lucy's 100th birthday, Paddington spots a unique pop-up book in Mr. Gruber's antique shop, and embarks upon a series of odd jobs to buy it. But when the book is stolen, it's up to Paddington and the Browns to unmask the thief.
Trailer
---
The Post
(PG-13)
Rated for language and brief war violence

Tom Hanks, Meryl Streep
- 116 min.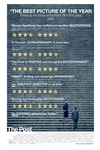 The unlikely partnership between The Washington Post's Katharine Graham, the first female publisher of a major American newspaper, and editor Ben Bradlee, as they race to catch up with The New York Times to expose a massive cover-up of government secrets that spanned three decades and four U.S. Presidents.
Trailer
---
Ferdinand
(PG)
Rated for rude humor, action and some thematic elements

John Cena, Kate McKinnon
- 107 min.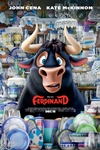 The story of a giant bull with a big heart. After being mistaken for a dangerous beast, he is captured and torn from his home. Determined to return to his family, he rallies a misfit team on the ultimate adventure. Set in Spain, Ferdinand proves you can't judge a bull by its cover.
Trailer
---
Star Wars: The Last Jedi
(PG-13)
Rated for sequences of sci-fi action and violence

Daisy Ridley, John Boyega
- 153 min.
In Lucasfilm's Star Wars: The Last Jedi, the Skywalker saga continues as the heroes of The Force Awakens join the galactic legends in an epic adventure that unlocks age-old mysteries of the Force and shocking revelations of the past.
Trailer
---
Coco
(PG)
Rated for thematic elements

Gael García Bernal, Anthony Gonzalez
- 104 min.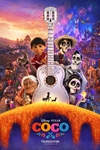 Despite his family's baffling generations-old ban on music, Miguel dreams of becoming an accomplished musician like his idol, Ernesto de la Cruz. Desperate to prove his talent, Miguel finds himself in the stunning and colorful Land of the Dead following a mysterious chain of events.
Trailer
---
Darkest Hour
(PG-13)
Rated for some thematic material

Gary Oldman, Kristin Scott Thomas
- 125 min.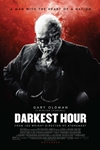 The dramatic and inspiring story of four weeks in 1940 during which Churchill's courage to lead changed the course of world history.
Trailer
---
Wonder
(PG)
Rated for thematic elements including bullying, and some mild language

Julia Roberts, Jacob Tremblay
- 103 min.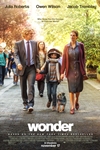 WONDER tells the inspiring and heartwarming story of August Pullman. Born with facial differences that, up until now, have prevented him from going to a mainstream school, Auggie becomes the most unlikely of heroes when he enters the local fifth grade.
Trailer
---
Three Billboards Outside Ebbing, Missouri
(R)
Rated for violence, language throughout, and some sexual references

Frances McDormand, Woody Harrelson
- 115 min.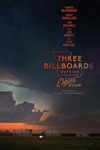 After months have passed without a culprit in her daughter's murder case, Mildred Hayes makes a bold move, painting three signs leading into her town with a controversial message directed at William Willoughby, the town's revered chief of police. When his second-in-command Officer Dixon, an immature mother's boy with a penchant for violence, gets involved, the battle between Mildred and Ebbing's law enforcement is only exacerbated.
Trailer
Enter your zip code in the search box below to find your nearest location!
View FunTime Cinemas in a full screen map