NOW PLAYING* at
FunTime Cinemas

*Not all movies are available at all locations, please select your preferred location (on the left) to view current movies and show times.
Cars 3
(G)
Armie Hammer, Nathan Fillion
- 109 min.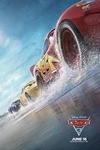 Blindsided by a new generation of blazing-fast racers, the legendary Lightning McQueen is suddenly pushed out of the sport he loves. To get back in the game, he will need the help of an eager young race technician, Cruz Ramirez, with her own plan to win.
Trailer
---
Rough Night
(R)
Rated for crude sexual content, language throughout, drug use and brief bloody images

Scarlett Johansson, Kate McKinnon
- 100 min.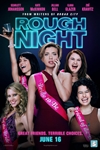 In Rough Night, five best friends from college reunite 10 years later for a wild bachelorette weekend in Miami. Their hard partying takes a hilariously dark turn when they accidentally kill a male stripper.
Trailer
---
The Mummy
(PG-13)
Rated for violence, action and scary images, and for some suggestive content and partial nudity

Tom Cruise, Sofia Boutella
- 107 min.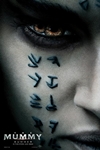 Thought safely entombed in a tomb deep beneath the unforgiving desert, an ancient princess whose destiny was unjustly taken from her is awakened in our current day, bringing with her malevolence grown over millennia and terrors that defy human comprehension.
Trailer
---
Captain Underpants: The First Epic Movie
(PG)
Rated for mild rude humor throughout

Kevin Hart, Ed Helms
- 88 min.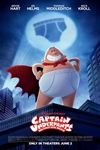 This raucously subversive comedy for the entire family tells the story of two overly imaginative pranksters named George and Harold, who hypnotize their principal into thinking he's a ridiculously enthusiastic, incredibly dimwitted superhero named Captain Underpants.
Trailer
---
Pirates of the Caribbean: Dead Men Tell No Tales
(PG-13)
Rated for sequences of adventure violence, and some suggestive content

Johnny Depp, Kaya Scodelario
- 135 min.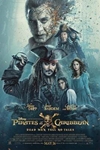 Captain Jack Sparrow finds the winds of ill-fortune blowing even more strongly when deadly ghost pirates led by his old nemesis, the terrifying Captain Salazar, escape from the Devil's Triangle, determined to kill every pirate at sea...including him.
Trailer
---
Baywatch
(R)
Rated for language throughout, crude sexual content, and graphic nudity

Dwayne Johnson, Zac Efron
- 119 min.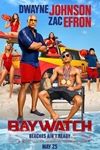 The story follows devoted lifeguard Mitch Buchannon as he butts heads with a brash new recruit. Together, they uncover a local criminal plot that threatens the future of the Bay.
Trailer
---
Diary of a Wimpy Kid: The Long Haul
(PG)
Rated for some rude humor

Jason Ian Drucker, Charlie Wright
- 90 min.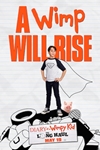 Based on the record-breaking book series, a family road trip to attend Meemaw's 90th birthday party goes hilariously off course--thanks to Greg's newest scheme to (finally!) become famous.
Trailer
---
Everything, Everything
(PG-13)
Rated for thematic elements and brief sensuality

Ana de la Reguera, Taylor Hickson
- 96 min.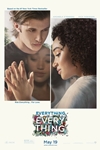 Maddy is desperate to experience the much more stimulating outside world, and the promise of her first romance. Gazing through windows and talking only through texts, she and Olly form a deep bond that leads them to risk everything to be together - even if it means losing everything.
Trailer
---
Snatched
(R)
Rated for crude sexual content, brief nudity, and language throughout

Amy Schumer, Goldie Hawn
- 91 min.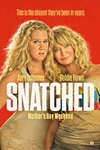 Dumped by her boyfriend on the eve of their vacation, impetuous dreamer Emily Middleton persuades her cautious mother, Linda, to accompany her on an exotic getaway to South America. Polar opposites, Emily and Linda must soon work through their differences to escape from a wildly outrageous and dangerous jungle adventure.
Trailer
---
Guardians of the Galaxy Vol. 2
(PG-13)
Rated for sequences of sci-fi action and violence, language, and brief suggestive content

Chris Pratt, Zoe Saldana
- 137 min.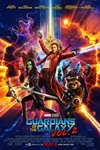 The Guardians must fight to keep their newfound family together as they unravel the mystery of Peter Quill's true parentage. Old foes become new allies and fan-favorite characters from the classic comics will come to our heroes' aid.
Trailer
---
The Boss Baby
(PG)
Rated for some mild rude humor

Alec Baldwin, Steve Buscemi
- 97 min.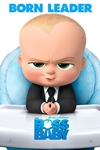 A hilariously universal story about how a new baby's arrival impacts a family, told from the point of view of a delightfully unreliable narrator, a wildly imaginative 7 year old named Tim.
Trailer
---
Beauty and the Beast
(PG)
Rated for some action violence, peril and frightening images.

Emma Watson, Dan Stevens
- 139 min.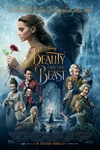 Belle, a bright, beautiful and independent young woman is taken prisoner by a beast in his castle. Despite her fears, she befriends the castle's enchanted staff and learns to look beyond the Beast's hideous exterior.
Trailer
Enter your zip code in the search box below to find your nearest location!
View FunTime Cinemas in a full screen map