NOW PLAYING* at
FunTime Cinemas

*Not all movies are available at all locations, please select your preferred location (on the left) to view current movies and show times.
Alien: Covenant
(R)
Rated for sci-fi violence, bloody images, language and some sexuality/nudity

Michael Fassbender, Katherine Waterston
- 123 min.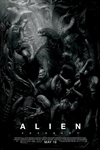 The crew of the colony ship Covenant discovers what they think is an uncharted paradise, but is actually a dark, dangerous world -- whose sole inhabitant is the "synthetic" David, survivor of the doomed Prometheus expedition.
Trailer
---
Diary of a Wimpy Kid: The Long Haul
(PG)
Rated for some rude humor

Jason Ian Drucker, Charlie Wright
- 90 min.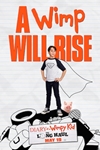 Based on the record-breaking book series, a family road trip to attend Meemaw's 90th birthday party goes hilariously off course--thanks to Greg's newest scheme to (finally!) become famous.
Trailer
---
King Arthur: Legend of the Sword
(PG-13)
Rated for sequences of violence and action, some suggestive content and brief strong language

Charlie Hunnam, Astrid Bergès-Frisbey
- 126 min.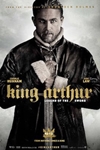 When the child Arthur's father is murdered, Vortigern , Arthur's uncle, seizes the crown. But once he pulls the sword from the stone, his life is turned upside down and he is forced to acknowledge his true legacy... whether he likes it or not.
Trailer
---
Snatched
(R)
Rated for crude sexual content, brief nudity, and language throughout

Amy Schumer, Goldie Hawn
- 91 min.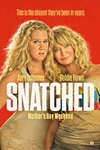 Dumped by her boyfriend on the eve of their vacation, impetuous dreamer Emily Middleton persuades her cautious mother, Linda, to accompany her on an exotic getaway to South America. Polar opposites, Emily and Linda must soon work through their differences to escape from a wildly outrageous and dangerous jungle adventure.
Trailer
---
How to Be a Latin Lover
(PG-13)
Rated for crude humor, sexual references and gestures, and for brief nudity.

Salma Hayek, Kristen Bell
- 115 min.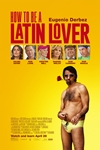 A very handsome and very young Maximo has a dream to be rich without ever having to work a day in his life. He marries a wealthy woman more than twice his age. 25 years later, spoiled and bored from waking up next to his now 80-year-old wife-he gets the surprise of his life when she ends up dumping him for a younger car salesman.
Trailer
---
The Fate of the Furious
(PG-13)
Rated for prolonged sequences of violence and destruction, suggestive content, and language.

Vin Diesel, Dwayne Johnson
- 136 min.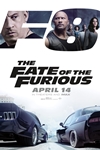 From the shores of Cuba and the streets of New York City to the icy plains off the arctic Barents Sea, our elite force will crisscross the globe to stop an anarchist from unleashing chaos on the world's stage... and to bring home the man who made them a family.
Trailer
---
Going in Style
(PG-13)
Rated for drug content, language and some suggestive material

Morgan Freeman, Michael Caine
- 96 min.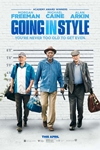 Lifelong buddies Willie, Joe and Al, decide to buck retirement and step off the straight-and-narrow for the first time in their lives when their pension fund becomes a corporate casualty.
Trailer
---
Smurfs: The Lost Village
(PG)
Rated for some mild action and rude humor

Demi Lovato, Rainn Wilson
- 89 min.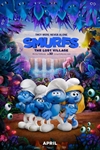 It seems to Smurfette that everyone else in the Village has a purpose — Papa Smurf (leading), Baker Smurf (baking), even Grouchy Smurf (grouching) — except for her. So what's the only girl in the village to do? Go in search of hers, of course!
Trailer
---
The Boss Baby
(PG)
Rated for some mild rude humor

Alec Baldwin, Steve Buscemi
- 97 min.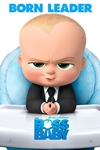 A hilariously universal story about how a new baby's arrival impacts a family, told from the point of view of a delightfully unreliable narrator, a wildly imaginative 7 year old named Tim.
Trailer
---
The Zookeeper's Wife
(PG-13)
Rated for thematic elements, disturbing images, violence, brief sexuality, nudity and smoking.

Jessica Chastain, Johan Heldenbergh
- 124 min.
The real-life story of one working wife and mother who became a hero to hundreds during World War II. In 1939 Poland, Antonina Zabinski and her husband, Dr. Jan Zabinski put into action plans to save lives out of what has become the Warsaw Ghetto...
Trailer
---
Beauty and the Beast
(PG)
Rated for some action violence, peril and frightening images.

Emma Watson, Dan Stevens
- 139 min.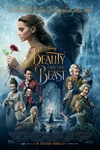 Belle, a bright, beautiful and independent young woman is taken prisoner by a beast in his castle. Despite her fears, she befriends the castle's enchanted staff and learns to look beyond the Beast's hideous exterior.
Trailer
---
Kong: Skull Island
(PG-13)
Rated for intense sequences of sci-fi violence and action, and for brief strong language

Tom Hiddleston, Samuel L. Jackson
- 118 min.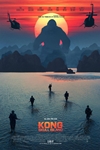 This film fully immerses audiences in the mysterious and dangerous home of the king of the apes as a team of explorers ventures deep inside the treacherous, primordial island.
Trailer
Enter your zip code in the search box below to find your nearest location!
View FunTime Cinemas in a full screen map