The Girl in the Spider's Web
(R)
Rated for violence, language and some sexual content/nudity

Claire Foy, Sverrir Gudnason
- 112 min.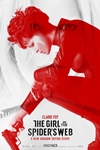 Lisbeth Salander, the cult figure and title character of the acclaimed Millennium book series created by Stieg Larsson, will return to the screen in The Girl in the Spider's Web, a first-time adaptation of the recent global bestseller.
Trailer
---
Overlord
(R)
Rated for strong bloody violence, disturbing images, language, and brief sexual content.

Jovan Adepo, Wyatt Russell
- 110 min.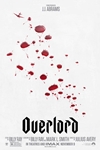 With only hours until D-Day, a team of American paratroopers drop into Nazi-occupied France to carry out a mission that's crucial to the invasion's success. In a mysterious Nazi lab beneath the church, the outnumbered G.I.s come face-to-face with enemies unlike any the world has ever seen.
Trailer
---
Nobody's Fool
(R)
Rated for sexual content and language throughout, and for drug material

Tiffany Haddish, Tika Sumpter
- 107 min.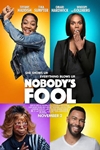 Trying to get back on her feet, wild child Tanya looks to her buttoned-up, by the book sister Danica to help her get back on track. As these polar opposites collide, Tanya discovers that Danica's picture-perfect life may not be what it seems.
Trailer
---
Halloween (2018)
(R)
Rated for horror violence and bloody images, language, brief drug use and nudity

Jamie Lee Curtis, Judy Greer
- 106 min.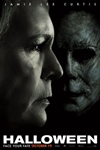 Jamie Lee Curtis returns to her iconic role as Laurie Strode, who comes to her final confrontation with Michael Myers, the masked figure who has haunted her since she narrowly escaped his killing spree on Halloween night four decades ago.
Trailer
---
Goosebumps 2: Haunted Halloween
(PG)
Rated for scary creature action and images, some thematic elements, rude humor and language

Madison Iseman, Ben O'Brien
- 90 min.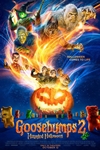 Slappy is back to wreak more havoc this Halloween in a brand-new comedy adventure based on R.L. Stine's 400-million-selling series of books.
Trailer
---
The Hate U Give
(PG-13)
Rated for mature thematic elements, some violent content, drug material and language

Amandla Stenberg, Regina Hall
- 132 min.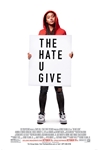 Starr Carter is constantly switching between two worlds: the poor, mostly black, neighborhood where she lives and the rich, mostly white, prep school she attends. The uneasy balance between these worlds is shattered when Starr witnesses the fatal shooting of her childhood best friend Khalil at the hands of a police officer.
Trailer
---
A Star is Born
(R)
Rated for language throughout, some sexuality/nudity and substance abuse

Lady Gaga, Bradley Cooper
- 135 min.
Ally has just about given up on her dream to make it big as a singer, until Jack coaxes her into the spotlight.
Trailer
---
Venom
(PG-13)
Rated for intense sequences of sci-fi violence and action, and for language

Tom Hardy, Michelle Williams
- 112 min.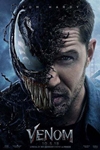 One of Marvel's most enigmatic, complex and badass characters comes to the big screen, starring Academy Award® nominated actor Tom Hardy as the lethal protector Venom.
Trailer
---
Night School
(PG-13)
Rated for crude and sexual content throughout, language, some drug references and violence

Kevin Hart, Tiffany Haddish
- 111 min.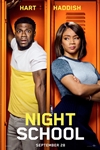 A group of misfits is forced to attend adult classes in the longshot chance they'll pass the GED exam.
Trailer
---
Smallfoot
(PG)
Rated for some action, rude humor, and thematic elements

Channing Tatum, James Corden
- 98 min.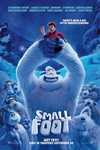 An animated adventure for all ages, with original music and an all-star cast, Smallfoot turns the Bigfoot legend upside down when a bright young Yeti finds something he thought didn't exist - a human.
Trailer
---
The House With A Clock In Its Walls
(PG)
Rated for thematic elements including sorcery, some action, scary images, rude humor and language

Jack Black, Cate Blanchett
- 100 min.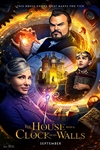 The magical adventure tells the spine-tingling tale of 10-year-old Lewis who goes to live with his uncle in a creaky old house with a mysterious tick-tocking heart. But his new town's sleepy façade jolts to life with a secret world of warlocks and witches when Lewis accidentally awakens the dead.
Trailer
---
The Incredibles 2
(PG)
Rated for action sequences and some brief mild language

Craig T. Nelson, Holly Hunter
- 118 min.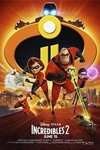 Everyone's favorite family of superheroes is back in Incredibles 2 but this time Helen is in the spotlight, leaving Bob at home with Violet and Dash to navigate the day-to-day heroics of normal life.
Trailer
---
It's a Wonderful Life (1946)
(PG)
Rated for thematic elements, smoking and some violence

James Stewart, Donna Reed
- 135 min.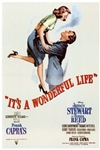 An angel helps a compassionate but despairingly frustrated businessman by showing what life would have been like if he never existed.
Trailer
Enter your zip code in the search box below to find your nearest location!
View FunTime Cinemas in a full screen map