NOW PLAYING* at FunTime Cinemas

*Not all movies are available at all locations, please select your preferred location
(on the left) to view current movies and show times.

I Feel Pretty
(PG-13)
Rated for sexual content, some partial nudity, and language

Amy Schumer, Michelle Williams
- 110 min.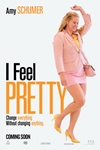 In I FEEL PRETTY a woman who struggles with feelings of deep insecurity and low self-esteem, that hold her back everyday, wakes from a brutal fall in an exercise class believing she is suddenly a supermodel. With this newfound confidence she is empowered to live her life fearlessly and flawlessly, but what will happen when she realizes her appearance never changed?
Trailer
---
Traffik
(R)
Rated for violent and disturbing material, language throughout, some drug use and sexual content

Paula Patton, Omar Epps
- 96 min.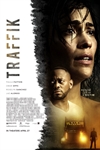 Brea and John are off for a romantic weekend in the mountains. Isolated at a remote estate, the couple is surprised by the arrival of two friends. Just when the weekend starts to get back on track, a violent biker gang turns up and begins to torment them.
Trailer
---
Blumhouse's Truth or Dare
(PG-13)
Rated for violence and disturbing content, alcohol abuse, some sexuality, language and thematic material

Lucy Hale, Tyler Posey
- 100 min.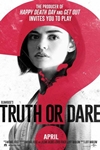 A harmless game of "Truth or Dare" among friends turns deadly when someone or something begins to punish those who tell a lie or refuse the dare.
Trailer
---
Blockers
(R)
Rated for crude and sexual content, and language throughout, drug content, teen partying, and some graphic nudity

Leslie Mann, Ike Barinholtz
- 102 min.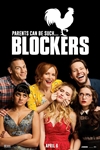 When three parents discover their daughters' pact to lose their virginity at prom, they launch a covert one-night operation to stop the teens from sealing the deal.
Trailer
---
Ready Player One
(PG-13)
Rated for sequences of sci-fi action violence, bloody images, some suggestive material, partial nudity and language

Tye Sheridan, Olivia Cooke
- 140 min.
From filmmaker Steven Spielberg comes the science fiction action adventure Ready Player One, based on Ernest Cline's bestseller of the same name, which has become a worldwide phenomenon.The film is set in 2045, with the world on the brink of chaos and collapse. But the people have found salvation in the OASIS, an expansive virtual reality universe created by the brilliant and eccentric James Halliday (Mark Rylance). When Halliday dies, he leaves his immense fortune to the first person to find a digital Easter egg he has hidden somewhere in the OASIS, sparking a contest that grips the entire world. When an unlikely young hero named Wade Watts (Tye Sheridan) decides to join the contest, he is hurled into a breakneck, reality-bending treasure hunt through a fantastical universe of mystery, discovery and danger.
Trailer
---
Sherlock Gnomes
(PG)
Rated avengers

James McAvoy, Emily Blunt
- 86 min.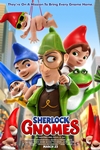 When Gnomeo and Juliet first arrive in the city, their biggest concern is getting their new garden ready for spring. They soon discover that someone is kidnapping garden gnomes all over London. When Gnomeo and Juliet return home to find that everyone in their garden is missing there's only one gnome to call Sherlock Gnomes.
Trailer
---
I Can Only Imagine
(PG)
Rated for thematic elements including some violence

Dennis Quaid, Cloris Leachman
- 110 min.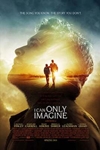 Based on the incredible true-life story that inspired the beloved, chart-topping song, I Can Only Imagine is a song that brings ultimate hope to so many - often in the midst of life's most challenging moments.
Trailer
---
A Wrinkle in Time
(PG)
Rated for thematic elements and some peril

Oprah Winfrey, Reese Witherspoon
- 109 min.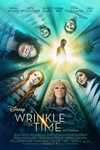 From visionary director Ava DuVernay comes Disney's "A Wrinkle in Time," an epic adventure based on Madeleine L'Engle's timeless classic which takes audiences across dimensions of time and space, examining the nature of darkness versus light and, ultimately, the triumph of love. Through one girl's transformative journey led by three celestial guides, we discover that strength comes from embracing one's individuality and that the best way to triumph over fear is to travel by one's own light.
Trailer
---
Black Panther
(PG-13)
Rated for prolonged sequences of action violence, and a brief rude gesture

Chadwick Boseman, Lupita Nyong'o
- 134 min.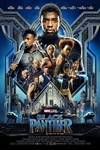 T'Challa returns home to the isolated, technologically advanced African nation of Wakanda to take his place as King. However, when an old enemy reappears on the radar, T'Challa's mettle as King and Black Panther is tested when he is drawn into a conflict that puts the entire fate of Wakanda and the world at risk.
Trailer
---
Peter Rabbit
(PG)
Rated for some rude humor and action

James Corden, Rose Byrne
- 94 min.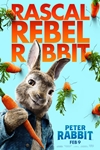 Peter's feud with Mr. McGregor escalates to greater heights than ever before as they rival for the affections of the warm-hearted animal lover who lives next door.
Trailer
Enter your zip code in the search box below to find your nearest location!
View FunTime Cinemas in a full screen map