Hunter Killer
(R)
Rated for violence and some language

Gerard Butler, Gary Oldman
- 121 min.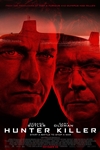 An untested American submarine captain teams with Navy SEALS to rescue the Russian president, who has been kidnapped by a rogue general.
Trailer
---
Bad Times at the El Royale
(R)
Rated for strong violence, language, some drug content and brief nudity

Jeff Bridges, Cynthia Erivo
- 140 min.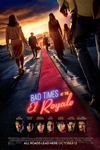 Seven strangers, each with a secret to bury, meet at Lake Tahoe's El Royale, a rundown hotel with a dark past. Over the course of one fateful night, everyone will have a last shot at redemption... before everything goes to hell.
Trailer
---
First Man
(PG-13)
Rated for some thematic content involving peril, and brief strong language

Ryan Gosling, Claire Foy
- 138 min.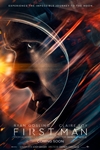 The riveting story of NASA's mission to land a man on the moon, focusing on Neil Armstrong and the years 1961-1969. A visceral, first-person account, based on the book by James R. Hansen, the movie will explore the sacrifices and the cost on Armstrong and on the nation of one of the most dangerous missions in history.
Trailer
---
Goosebumps 2: Haunted Halloween
(PG)
Rated for scary creature action and images, some thematic elements, rude humor and language

Madison Iseman, Ben O'Brien
- 90 min.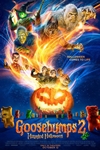 Slappy is back to wreak more havoc this Halloween in a brand-new comedy adventure based on R.L. Stine's 400-million-selling series of books.
Trailer
---
The Hate U Give
(PG-13)
Rated for mature thematic elements, some violent content, drug material and language

Amandla Stenberg, Regina Hall
- 132 min.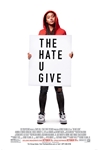 Starr Carter is constantly switching between two worlds: the poor, mostly black, neighborhood where she lives and the rich, mostly white, prep school she attends. The uneasy balance between these worlds is shattered when Starr witnesses the fatal shooting of her childhood best friend Khalil at the hands of a police officer.
Trailer
---
Smallfoot
(PG)
Rated for some action, rude humor, and thematic elements

Channing Tatum, James Corden
- 98 min.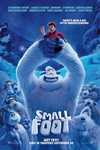 An animated adventure for all ages, with original music and an all-star cast, Smallfoot turns the Bigfoot legend upside down when a bright young Yeti finds something he thought didn't exist - a human.
Trailer
---
The House With A Clock In Its Walls
(PG)
Rated for thematic elements including sorcery, some action, scary images, rude humor and language

Jack Black, Cate Blanchett
- 100 min.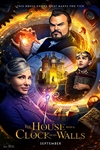 The magical adventure tells the spine-tingling tale of 10-year-old Lewis who goes to live with his uncle in a creaky old house with a mysterious tick-tocking heart. But his new town's sleepy façade jolts to life with a secret world of warlocks and witches when Lewis accidentally awakens the dead.
Trailer
---
The Nun
(R)
Rated for terror, violence, and disturbing/bloody images

Taissa Farmiga, Bonnie Aarons
- 99 min.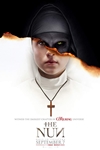 When a young nun at a cloistered abbey in Romania takes her own life, a priest with a haunted past and a novitiate on the threshold of her final vows are sent by the Vatican to investigate. Together they uncover the order's unholy secret.
Trailer
---
Crazy Rich Asians
(PG-13)
Rated for some suggestive content and language

Constance Wu, Michelle Yeoh
- 121 min.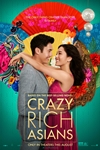 "Crazy Rich Asians" follows native New Yorker Rachel Chu (Wu) as she accompanies her longtime boyfriend, Nick Young (Golding), to his best friend's wedding in Singapore. Excited about visiting Asia for the first time but nervous about meeting Nick's family, Rachel is unprepared to learn that Nick has neglected to mention a few key details about his life. It turns out that he is not only the scion of one of the country's wealthiest families but also one of its most sought-after bachelors. Being on Nick's arm puts a target on Rachel's back, with jealous socialites and, worse, Nick's own disapproving mother (Yeoh) taking aim. And it soon becomes clear that while money can't buy love, it can definitely complicate things.
Trailer
---
The Meg
(PG-13)
Rated for action/peril, bloody images and some language

Jason Statham, Li Bingbing
- 113 min.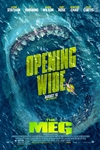 A deep-sea submersible has been attacked by a massive creature and now lies disabled at the bottom of the deepest trench in the Pacific with its crew trapped inside. With time running out, expert deep sea rescue diver Jonas Taylor is recruited by a visionary Chinese oceanographer to save the crew and the ocean itself from this unstoppable threat.
Trailer
---
Disney's Christopher Robin
(PG)
Rated for some action

Ewan McGregor, Hayley Atwell
- 104 min.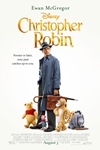 The young boy who loved embarking on adventures in the Hundred Acre Wood with a band of spirited and loveable stuffed animals, has grown up and lost his way. Now it is up to his childhood friends to venture into our world and help Christopher Robin remember the loving and playful boy who is still inside.
Trailer
---
The Incredibles 2
(PG)
Rated for action sequences and some brief mild language

Craig T. Nelson, Holly Hunter
- 118 min.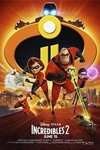 Everyone's favorite family of superheroes is back in Incredibles 2 but this time Helen is in the spotlight, leaving Bob at home with Violet and Dash to navigate the day-to-day heroics of normal life.
Trailer
Enter your zip code in the search box below to find your nearest location!
View FunTime Cinemas in a full screen map